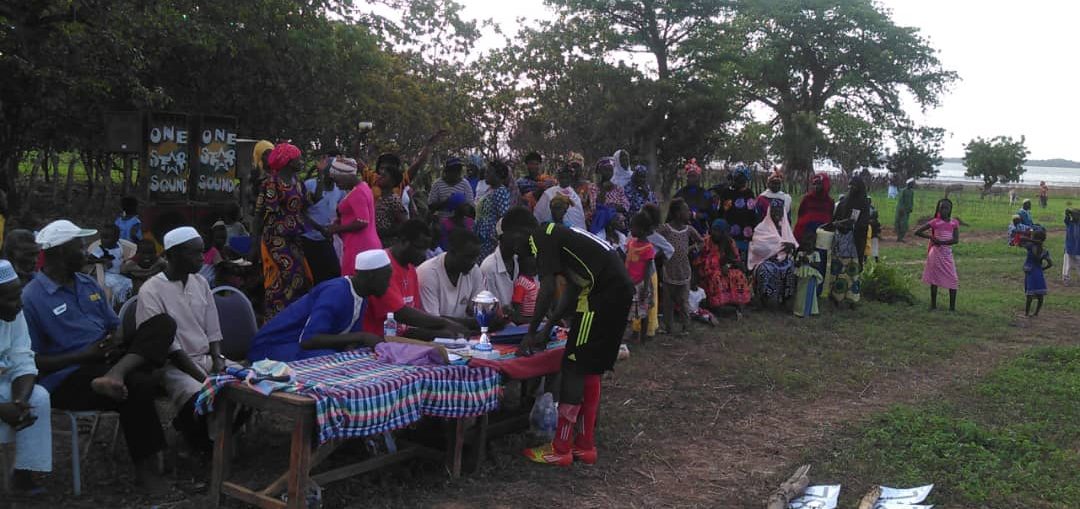 The draw for the 2018 Tankular Nawettan season was held recently as Village summer biggest football festivity kicks off this Friday the 27th July with the season traditional curtain raiser;the opening match between Nyantankunto and Old Hands FC at the Village football pitch in Kiang Tankular.
Six (6) teams are set to compete for this year's Nawettan championship and the teams are divided into two groups of three teams each.
The groupings for the annual biggest football jamboree are as follows.
TANKULAR NAWETAAN TOURNAMENT FIXTURES
* GROUP A
OLD HANDS
NYANTANKUNTO
KUTINDING
* GROUP B
NYANAFARA
KONKONINGBA
SANSANDIN
* NAMES OF TEAMS
27/07/18 FRIDAY
OLD HANS
VS
NYANTANKUNTO
28/07/18 SATURDAY
NYANAFARA
VS
KONKONINGBA
03/08/18 FRIDAY
KUTINDING
VS
NYANTANKUNTO
04/08/18 SATURDAY
SANSANDING
VS
KONKONINGBA
10/08/18 FRIDAY
OLD HANDS
VS
KUTINDING
11/08/18 SATURDAY
NYANAFARA
VS
SANSANDING
*SECOUND ROUND
17/08/18 FRIDAY
(1). WINNER GROUP A
RUNNERS UP GROUP B
18/08/18 SATURDAY
(2). WINNER GROUP B
VS
RUNNERS UP GROUP A
* THIRD PLACE
23/08/18 THURSDAY
LOOSER (1)
VS
LOOSER (2)
* FINAL
25/08/18 SATURDAY
WINNER (1)
VS
WINNER(2)