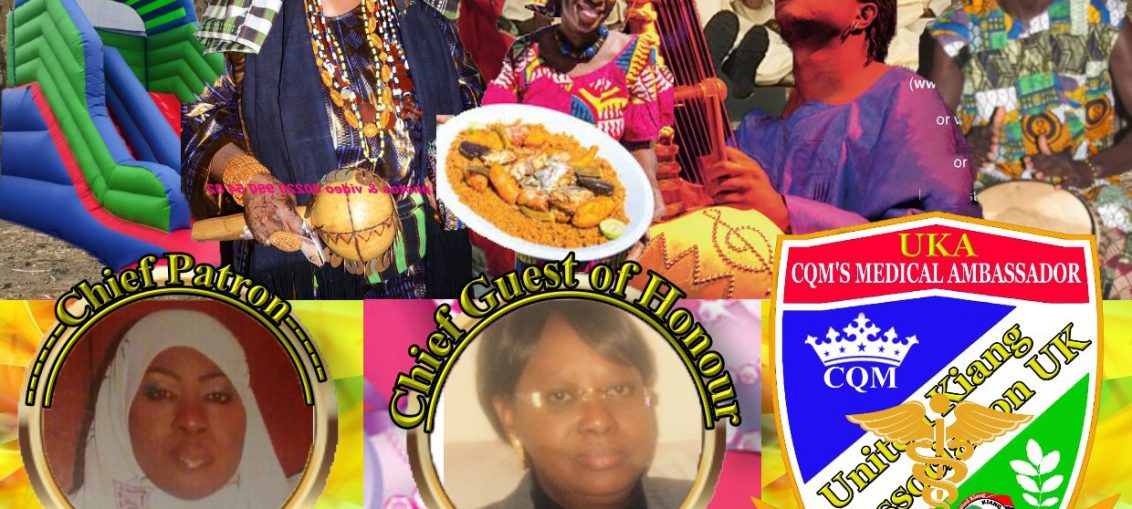 Attention! Attention! Attention!

The United Kiang Association UK proudly presents a fund raising CHOSSAN DAY with the famous JALI FILI SUSO live on stage, also our rich Chossan like Manyo Bito, Ngansindinya, male Circumcision ceremony and the famous kankurang will be performing on the day.
Date: Saturday 1st October 2016
Venue:   New Town community Centre
57 Newbury Road Birmingham, B19 2SW  
Time:    2PM TO 10PM This fund raising event is to raise money to support our Campaign Quality Medicine and education for the people Kiang.
Chief Patron: Mrs Binta Drammeh Chief Guest of Honour: Mrs Mbare Dabo The night is dedicated to: Mrs Ma Awa Keita Jabang Crown Ambassador of CQM: Dr Rabia Dabo Crown Ambassador on Education: Mr Faal Sanneh
We are delighted that Approve Services Money transfer is our sponsor.